Many times, I have missed the tasks, which I supposed to do. The main reason is when I involved in particular task, without the time control it got dragged and I ended up with missing some of the tasks. When I try to find the solution for this, I came across this 'Pomodoro' technique. It is a Time Management method. It has the following six steps.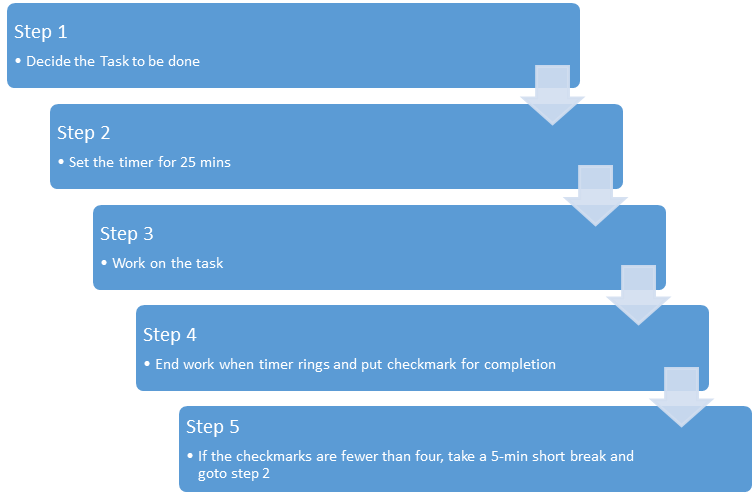 Initially, I tried to follow this method manually, like note down the tasks in paper, start the timer in mobile and noted down separately on how many pomodoros completed, which in turns make additional complication.
Later I found an App, called "Focus To-D0", which comes up with Mobile App, Desktop application and Browser extension. It has easy interface to configure the tasks with due date, priority, subtasks and monitor how many pomodoros completed for each tasks as well as get the complete track of how many tasks are completed today, planned for tomorrow etc., it's a very good time management productivity tool.